Keep Everything Running Smooth As An Industrial Mechanic
Often responsible for maintaining and repairing factory equipment and other industrial machinery, industrial machinery mechanics fulfill one of the most important roles within a manufacturing facility. Without their assistance, conveyance systems, packaging systems and production machinery would eventually cease to work.
As you can see, industrial mechanics are responsible for some of the most important jobs within an industrial setting and must ensure optimal efficiency at all times while mitigating the chances of a breakdown or quickly fixing them when they occur.
The ability of an industrial mechanic to solve problems and implement the correct solutions quickly is critical for any industrial business that wants to have a successful factory output or production.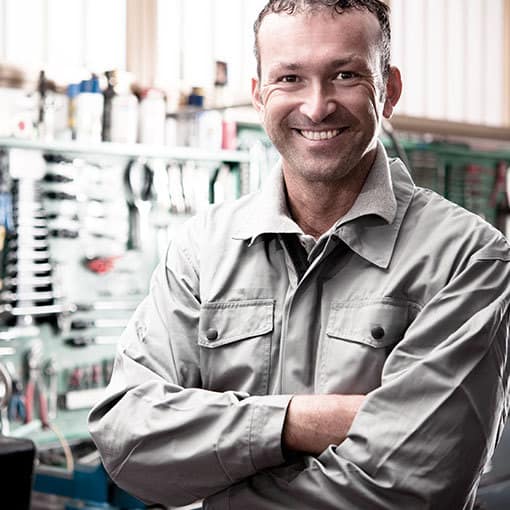 Many industrial mechanic jobs will require a candidate to specialize in either mechanical or electrical maintenance to ensure job placement. Job requirements for these positions include troubleshooting equipment, and maintaining or repairing drive components as well as bearing, pipe systems, hydraulics and pneumatics. In some instances, electrical techs may also be required to maintain and repair AC circuits and transformers, DC circuits, motor drives, AC/DC equipment controls, power supplies or other electronic components and logic controllers.
Depending on the complexity of the manufacturing process, some positions may also require employment technicians that are multi-crafted – showing knowledge in both mechanical and electrical fields.
What Are the Responsibilities of an Industrial Machinery Mechanic?
Typical responsibilities may include:
Reading equipment manuals to understand logistics and controls

Disassembling machinery to diagnose problems

Performing repairs or replacing malfunctioning components

Performing diagnostic tests to ensure smooth operation of equipment

Adjusting and calibrating machinery
Industrial mechanics must be able to read technical manuals to diagnose equipment problems. Through careful observation, they should be able to determine the source of problems and initiate effective repair plans. Typically, on-the-job training and experience are needed for mechanics to gain proficiency.
Many factories have computerized diagnostic and analysis systems in place to determine the source of problems. Industrial mechanics are often expected to know how to operate this complex equipment with relevant electronic and computer programming skills. Outside of equipment repair, industrial mechanics make sure all equipment is operating smoothly.
Mechanics should follow safety precautions at all times and use protective equipment, such as safety glasses, hearing protection and hardhats.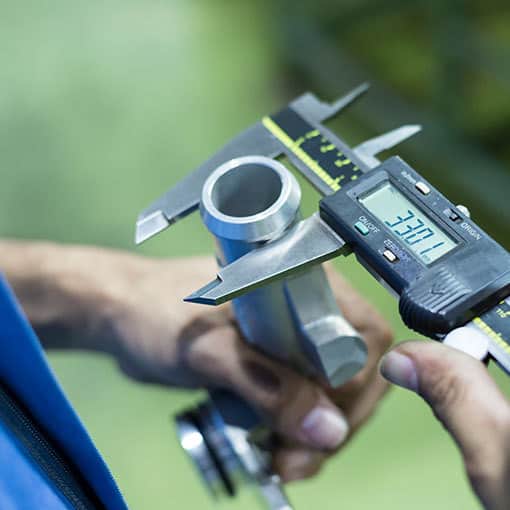 Industrial mechanics work in a wide variety of industrial settings, from factories and power plants to construction sites and oil and gas pipelines. Most mechanics can expect to be employed full time during regular business hours, although some positions may require on call or assigned work on weekends or nights.
Overtime is very common within the industry, as there are not enough industrial mechanics to fill positions currently. Salaries depend on location, industrial sector and level of experience.
National estimates from the U.S. Bureau of Labor Statistics show:
Commercial and Industrial Machinery Mechanics earn on average $48,150 annually.

Mechanics working on Natural Gas Pipeline Equipment earn $62,020 annually.

The top 1% of mechanics working in the Electrical Power Generation sector make upwards of $70,600 annually.
The top states employing industrial mechanics are Texas, California, Michigan, Ohio and Pennsylvania.
Entry Level Requirements and Operative Skills
Most positions for industrial mechanic positions require a technical degree in either mechanical or electrical industrial mechanics. Aside from experience and related education, problem-solving abilities, physical endurance, and effective communication skills are highly valued qualities.
Most positions will require mechanics to be able to read blueprints and equipment manuals and then be able to implement repair protocols efficiently. New advances in technology in machinery and equipment also require computer and technology literacy.
Entry Level Requirements and Operative Skills
Industrial mechanics are placed in a variety of industrial and commercial sectors. As these industries continue to grow, the demand for mechanics will grow with it. Performance Personnel is your go to industrial staffing agency for industrial mechanic positions in Florida. Contact us today, so we can help connect you with the perfect job to match your skills and interests.