Create an Even Surface and Eliminate Cracks
As a fickle material, concrete begins to harden almost immediately it begins being poured. For this reason, it is important to ensure that a skilled concrete finisher can make the appropriate indents and grooves along the concrete surface quickly to minimize the chances of cracks.
As a premier construction staffing agency, Performance Personnel can help connect qualified concrete finishers with the concrete companies, contractors and other construction companies that are searching for them. If you have what it takes to work as a concrete finisher, apply now to get started. Here, at Performance Personnel, we make it easy for you to find concrete finisher jobs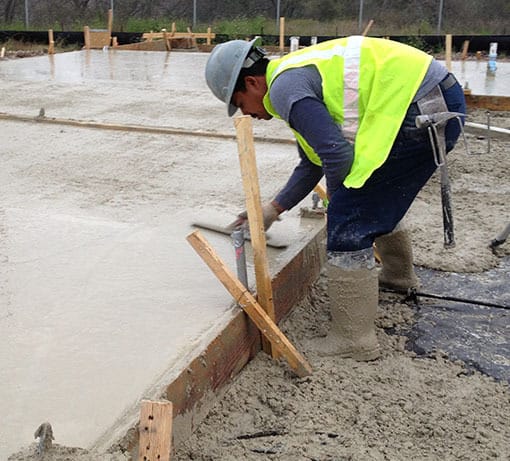 What are the Primary Duties of a Concrete Finisher?
As the term suggests, concrete finishing is one of the last activities in the process of laying concrete. These tradesmen use a wide variety of power and hand tools to smooth and finish surfaces of poured concrete, such as curbs, roads, sidewalks, and floors. Concrete finishers also:
Direct the casting of the concrete and supervise helpers who use tools like shovels to spread it;

Monitor how the heat, cold or wind affects the curing of the concrete throughout the entire process;

Spread, level, and smooth concrete using power and hand tools like shovel, rake, and float;

Damp-proof, waterproof, and restore concrete surfaces;

Apply sealing and hardening elements to cure the concrete surface;

Check the form that holds the concrete to see that they are constructed properly and

Set the structures that hold concrete to the desired depth and pitch and align them.
Education and Qualifications Needed
There is no specific qualification required to work as a concrete finisher. Nonetheless, as with most construction trades, a high school diploma is usually recommended. Most concrete finishers learn the trade through apprenticeships and on the job, working with experienced professionals and employee sponsors. Also, ability to perform basic math and communicate effectively is essential to help you learn and perform the job efficiently.
As with all careers in the construction sector, most of the work you do will be outdoors. That means you're subjected to all weather conditions, although there is less work during winter months.
You might work longer than the typical 8-hour shift, depending on the project timeline. You might spend long hours kneeling, bending, lifting or moving heavy materials from one point to another.
For this reason, concrete finishers are required to adhere to safety precautions to protect themselves and those around them against potential injury.
The Essential Qualities of a Concrete Finisher
Working as a concrete finisher can be physically demanding; work is strenuous and fast-paced. You have to act fast before concrete hardens.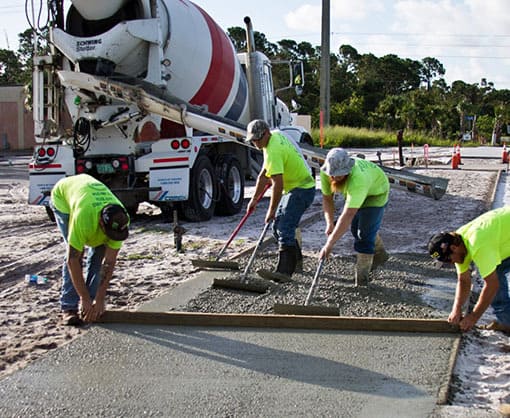 That means concrete finishers must have the physical strength to strength to operate equipment with speed and carry tools and other materials, including bags of mortar and grout. Proper hand-eye coordination is also vital. Employers have a high inclination towards self-driven individuals who can work with little or no supervision.
Availability of concrete finisher jobs is affected by many factors. Among them are weather, prevailing economic conditions, and a concrete finisher's work experience. However, more than 178,000 concrete jobs are available every year. The good news is that this number is projected to rise by 13 percent before 2026. That means you can never go wrong if you choose a career as a concrete finisher.
Where Do I Find Concrete Finisher Jobs Near Me?