A Key Player in your Healthcare Team
For most recent college graduates, finding a quality employment opportunity is usually the top of their priorities. This will ultimately lead most people to begin their job search immediately in hopes of landing that perfect position. If you are looking for a job that will allow you to continue to learn and simultaneously position yourself for promotions, entering the healthcare industry is likely your best match – especially if you aspire to become a phlebotomist or phlebotomy technician.
Even though working as a phlebotomist isn't a walk in the park, the staffing professionals at Performance Personnel can help provide the information and materials required to ensure you are well-prepared for employment with a medical facility. If this sounds interesting to you, we encourage you to continue readying to see what it really takes to succeed in a phlebotomy career.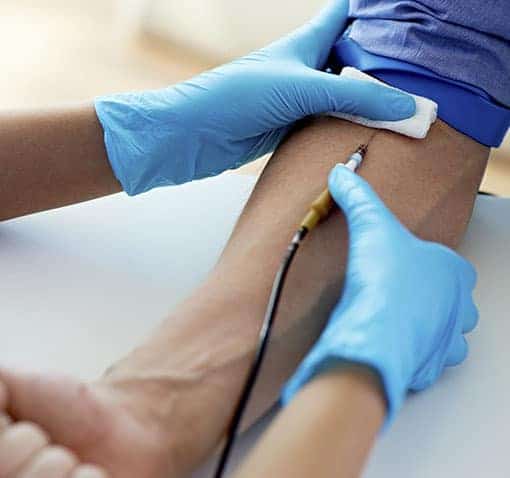 By definition, a phlebotomy technician is a healthcare professional who draws blood from patients and donors for the use in medical testing, research, and transfusion. As a phlebotomy technician, you are a key player in healthcare team, working closely with doctors, nurses, technicians, and other professionals to care for patients.
What is the Academic Requirement of a Phlebotomy Technician?
Undeniably, blood holds important clues to a person's health. Working as a phlebotomist is more than just sticking a needle into someone's arm. For these reasons, phlebotomy technicians must have post-high school education to ensure patients' health and safety. Typically, a one-year certificate program or a two-year associate's degree is necessary for entry-level technicians.
To move into higher paying positions, employers often set a four-year degree in medical science or a directly related field as the minimum requirement. Although state laws vary, some employers find applicants who have acquired state licensure and or certification suitable.
What are the Main Duties and Responsibilities?
While the primary duty of phlebotomists is to draw blood from patients using the appropriate techniques, responsibilities may sometimes vary by employers or facility. Some of the typical responsibilities include:
Keeping their work area clean and sanitary

Assembling and maintaining medical instruments like test tubes, needles, and blood vials

Recording patient information (name, specimen, and insurance details) into the database

Verifying the patient's identity and labeling the collected blood for processing or testing

Taking care of patients and donors who have a severe reaction to the blood draw, such as fainting.

Transporting collected sample to the lab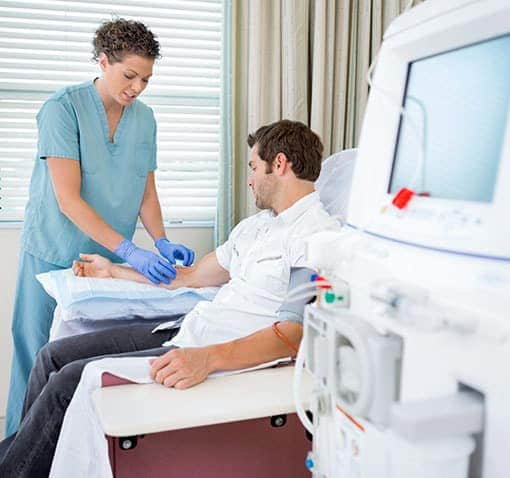 Key to Success as a Phlebotomy Technician
The truth is, no one loves a needle stick. Most often, it takes an extraordinary person to insert needles into a precise position in veins. A skillful touch of an excellent phlebotomy technician can make the whole process painless and ensure the patient or donor is less nervous about having their blood drawn.
For this reason, communication and interpersonal skills are essential for putting patients at ease, helping them through distress, and ensuring a comfortable blood draw experience. These skills also come in handy when discussing lab protocols and test results with physicians and lab technicians.
In most instances, employers prefer applicants with an ability to balance all the pressures of working in a fast-paced medical environment. Other qualities that will help job seekers stand out include: keen attention to details, critical thinking, coordination, and dexterity.
How Much do Phlebotomists Make?
Phlebotomy technicians make a comparable living, depending on their schooling, experience, employer, or even state. According to the US BLS, the average hourly wage of a phlebotomist across the country is $15.21, hourly, or $31,630, annually. In states like Florida, entry-level technicians can earn a minimum of $29,600 while those with considerably more experience can make more than $38,600 every year.
Feeling intrigued by the thought of being part of a well-paying career in the healthcare industry? Be sure to fill out our online job application form.