Something you'd want to do for a Living
Nearly every organization utilizes machinery and equipment for their day-to-day processes, including transportation, manufacturing and production companies. Because these machines are required to run at peak performance at all times, they must be tuned and optimized regularly to maintain efficiency. This will often include the process of oiling parts on designated schedules while examining other parts for wear and tear and replacing them as needed.
Tuning factory equipment methodically and consistently is the job description of an industrial maintenance worker. Often, they will work with production machinery, packaging equipment and conveying systems throughout their daily tasks. If this sounds like something you would like to do for a living, here are some great insights into what an industrial maintenance worker does and what skills they require to succeed in the modern job market.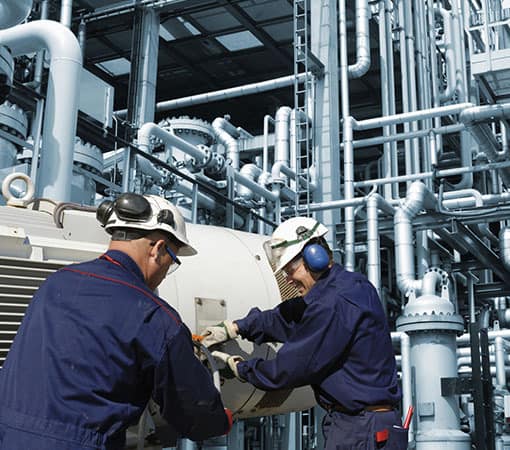 What Does an Industrial Maintenance Job Entail?
Industrial maintenance workers and millwrights are responsible for basic repair and maintenance of machinery. Although more emphasis is on preventive maintenance, there are times you'll have to perform emergency care to a failed machine. Under normal circumstances, the scope of work encompasses:
Moving machinery and equipment

Cleaning and lubricating equipment or machinery

Adjusting and calibrating industrial machinery to optimal specifications

Testing malfunctioning equipment to determine whether major
Detecting minor problems by performing basic diagnostic tests

Repairing or replacing broken or malfunctioning components

Disassembling machines at the source of a problem

Reading and utilizing technical manuals to understand equipment and controls
Educations and Performance Requirements
At an entry level, industrial maintenance workers are required to have at least a high school diploma or equivalent. However, millwrights and some mechanics must have completed a two-year associate's degree program in pneumatics, hydraulics, mathematics, welding or other industrial maintenance courses. Employers have a high preference for team players since most tasks require close collaboration with co-workers. Applicants who possess a great desire to learn and improve stand a better chance because on-the-job training is a typical element to the hiring process. Also, excellent communication skills are essential.
The appeal of having an industrial maintenance job is your potential salary. According to the US Bureau of Labor Stats, industrial machinery mechanics earn around $51,360 a year, while millwrights can take home up to $53,980 per year. Besides working during regular business hours, industrial maintenance workers may be assigned weekend and night shifts, and make more.
Work Locations and Environments
A reputable industrial staffing company like Certified Source can place machinery maintenance workers, industrial machinery mechanics, and millwrights in various settings. These include electrical construction sites, chemical and research facilities, service companies that install and maintain equipment, hospitals, satellite facilities, and power plants manufacturing plants among other work locations. Most commonly, however, these environments pose high risks of injuries and illness. For that reason, industrial maintenance workers must closely adhere to safety protocols and always use protective gear, such as earplugs, gloves, steel-toed shoes, safety glasses, and hard hats.
Although computerized maintenance management systems are gaining popularity in industrial maintenance, they can't do the entire job. Individuals with experience and expertise are the best to do the work. With the increasing need to keep sophisticated machinery functioning efficiently, the demand for industrial workers isn't dying down any time soon.
According to the Bureau of labor statistics, the demand for industrial workers is expected to grow by 7% from 2016 to 2026.
Where Can I Find Industrial Maintenance Jobs Near Me?
For a long time, Performance Personnel, a reputable industrial staffing company, has been connecting job seekers to industrial opportunities. We have a wide selection of the latest industrial maintenance positions. Click Here to apply now.