Understanding the Human Anatomy
After earning your degree, you decide that you are ready to start your new career as an x-ray technician. But how do you get started? And, even more important, what will you be expected to do once you land a job at a medical facility? If you have these questions lingering in the back of your mind, you likely aren't alone.
At Performance Personnel, we've got you covered in your job search. Not only can we provide the answers to the most pressing career questions you may have, but we can also connect you with some of the top employers in the healthcare industry. To learn more, keep reading as we explore the job outlook for x-ray technicians, expected salaries, where to find job openings and everything in between.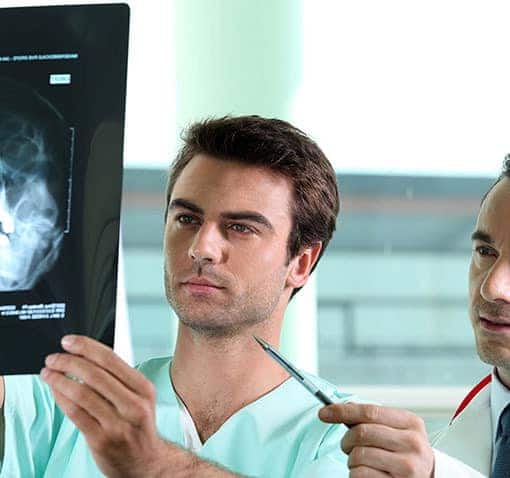 To work as an X-ray tech, you must have the appropriate educational requirements. You are required to have an in-depth understanding of the human anatomy as well should know how to work with cutting-edge imaging technologies safely. That means you must have some professional training to start working.
For entry level, it is critical to have a detailed understanding of the X-ray procedures and be conversant with most imaging equipment. Typically, a certificate or an associate's degree in radiologic technology is a mandatory requirement. In some states, certification or licensure through the ARRT (American Registry of Radiologic Technologists) might be necessary.
Most X-ray technicians are generalists. This means they work with a broad range of imaging technologies, such as conventional X-ray machines, film and digital mammography, magnetic resonance imaging (MRI), fluoroscopy, and computerized axial tomography (CT). As an X-ray technologist, you are responsible for operating the imaging equipment to perform diagnostic imaging examinations.
Before an X-ray procedure, you are expected to take the patient's medical history, explain what they should expect, and answer any questions to prepare them psychologically. During the procedure, your job is to protect the patient by shielding the exposed parts of their body from excessive amounts of radiation.
You will also position the equipment and the patient correctly in order to get the correct image. The pictures you create help doctors to diagnose and treat injuries and illnesses with sheer precision. Other responsibilities may include:
Keeping detailed patient records

Working with doctors to analyze images determine whether additional images are necessary

Following doctor's instructions on what areas of the body to image
Adjusting and maintaining the imaging equipment

Carrying out lab test or performing any other form of administrative duty
What qualities do exactly need to work as an X-ray tech? The truth is, working an X-ray technician is no mean feat. Employers will expect you to have good knowledge of medical terminologies. Efficiency and accuracy are prime qualities demanded by this profession.
Besides working as an X-ray technologist, you will spend the better part of the day interacting with patients and doctors. To do this right, you need to have strong communications skills, both verbal and written.
Also, it's critical to have the ability to soothe, calm and, relax patients who arrive at the urgent care facility frightened and in pain.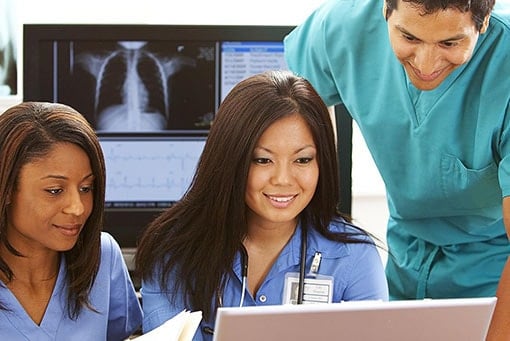 Work Details, Pay Scale, and Job Outlook
Most X-ray techs work full time. However, in healthcare facilities that run round the clock, your position may require you to work evenings, overnight, or on weekend shifts. The salary of an X-ray technologist is dependent on many factors--chiefly, experience, state, and the specific industry. In Florida, for instance, entry-level technologists earn around $35,300 per year.
This amount can go as high as $74,200 per year as you gain more years of work experience. According to the US Bureau of Labor Statistics, X-ray technician jobs are expected to increase even further in the upcoming years.
If you are passionate about a career in diagnostic imaging, there will always be an opening for you. Be sure to fill out our quick online application.