Landscapers will primarily work outdoors to improve and maintain the structural integrity and appearance of an environment. This can include any location that has a permanent outdoor space on its property that is designed to look natural. Landscapers can work on private property, public parks, businesses, colleges or anywhere with a natural environment to maintain.
Some of the most common job requirements for a landscaper include weeding, cutting grass, maintaining trees and shrubs, cutting the grass, mulching, repairing drainage and sprinkler systems, removing fallen limbs, branches or leaves and other outdoor tasks. For this reason, landscapers need to be comfortable with equipment, such as mowers, leaf blowers, weed cutters and chainsaws.
Their job often involves operating larger vehicles. Though the bulk of a landscaper's outdoor work is done in warm weather they often double as snow-blow drivers and snow-removal crews in cold weather and chainsaws.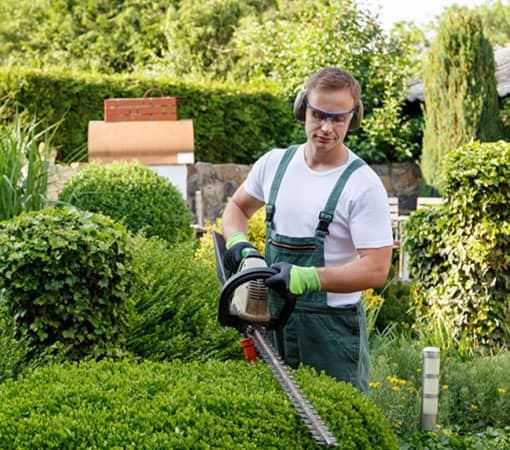 What are the Primary Responsibilities of a Landscaper?
A landscaper's primary responsibility is maintaining and caring for the land or property that they are assigned to. Landscapers will often work on the same areas many times over, which creates familiarity with and appreciation for the specific needs of certain properties. These tasks include surgical and delicate tasks, such as the careful cutting of shaped hedges, repetitive and simple tasks, such as mowing large areas of grass, or dangerous and demanding tasks, such as cutting branches from a tree high off the ground. Other landscaper responsibilities include:
Getting to know and appreciate the needs of a certain environment

Work well as a member of a crew

Take responsibility for independent tasks

Follow the instructions of the property owner or the crew manager
Deal with extreme weather, ranging from high heat to severe cold

Handle dangerous equipment safely and proficiently

Perform repetitive physical tasks, while also having an eye for aesthetic

Take pride in the environment they maintain
Where Do Landscapers Work?
Landscaping is a common job because so many properties require it. Work environments for landscapers include:
Office buildings or parks that incorporate green space

Colleges and universities with large quads and gardens

Athletic fields that use real grass or greenery

Outdoor attractions and amusement parks

Private residences and shared communities with lawns or common green space

Historical homes or properties
Private home landscaping, state parks, outdoor recreational areas, and colleges account for a large percent of all landscaping jobs.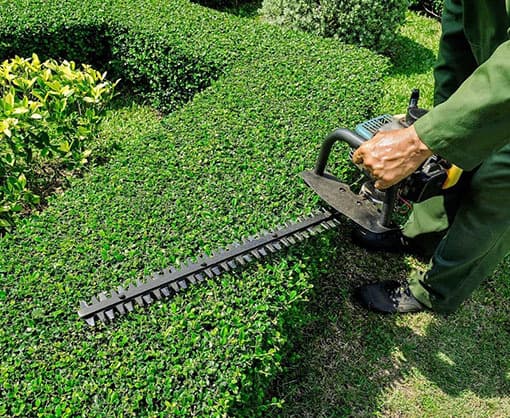 How Do I Get A Job as a Landscaper
The level of education required for a career in landscaping depends on the position and the institution or company you are working for. For most people interested in a career in landscaping, a High School diploma or equivalent is sufficient. Most of the experience needed to perform your duties as a landscaper are acquired on the job.
If you are seeking a position in management, a company may want to see a degree in a similar field from a college or university. More complicated or dangerous tasks involving certain equipment or chemicals may require specific training.
Performance Personnel Staffing Professionals
Performance Personnel wants to help connect companies that need reliable professionals with a workforce that is ready, trained and available. If you are considering a career in landscaping then consider reaching out to Performance Personnel for available positions.
And, if you are a company or institution that needs a qualified landscaping work force, then Performance Personnel has a large pool of qualified candidates to choose from.
Contact us today to learn more about how we can help you find a career in landscaping working or hire the best in the business for your individual needs.